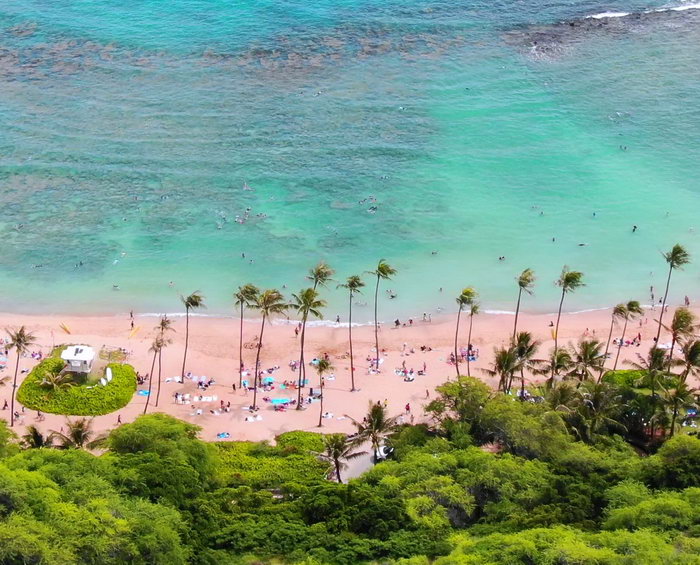 Tour Prices
Adults – $135 / Kids $125
Waikiki Transportation
Pickups in Waikiki start at 7:30 am
Returns to Waikiki 4:30 – 5:00 pm
Coffee and Pineapple Fields • Banzai Pipeline • Waimea Bay • Turtle Beach • Stand-up Paddle Boarding • Kayaking • Tsue Farms • Anahulu River • Dole Pineapple Plantation • Finish the day Snorkeling at Hanauma Bay in the afternoon
We combine the world famous North Shore and Hanauma Bay State Park into one tour that gives you the best of Oahu. Once we leave the hustle and bustle of busy Waikiki we head straight up the middle of the island and go directly to the North Shore where we allow our guests to spend time swimming, body boarding or just relaxing on an empty beach on the beautiful North Shore.

WORLD FAMOUS NORTH SHORE BEACHES
• Round Trip Transportation from Waikiki
• Hotel Pickup
• Experienced Tour Guides
• Access to North Shore Beaches
• Pipeline Beach – (20 mins)
• Waimea Bay – (45-60 mins)
• Stand up paddle or kayak – (45 Mins) $25 (Available for rent)
• Lunch at Turtle Town – (30 mins) $16 (Available for purchase)
• Dole Pineapple Plantation – (30 mins)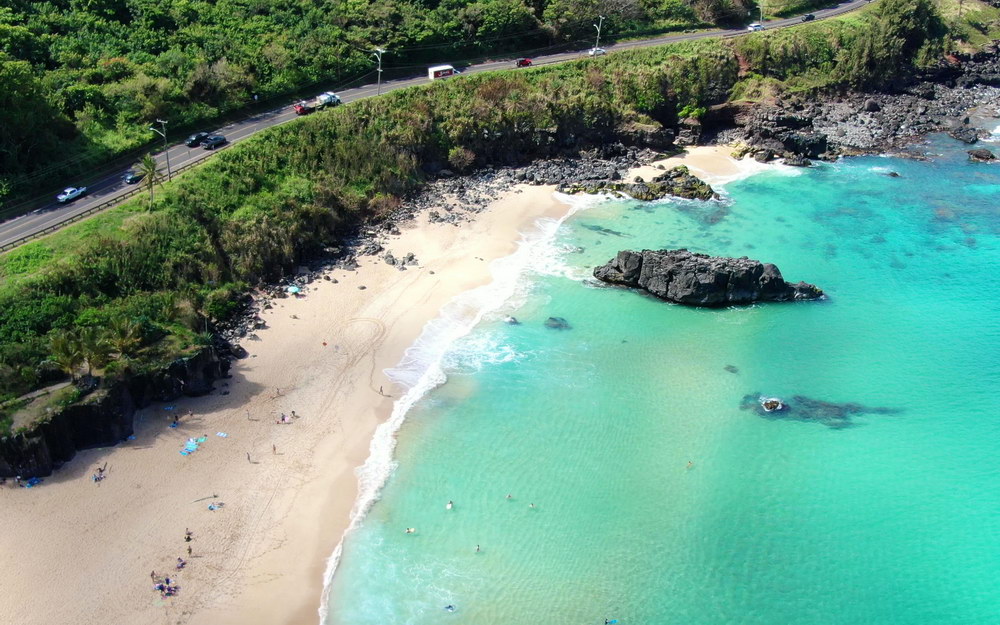 We stop at Waimea Bay, which was one of the filming locations used for the television series Lost, for an one hour of fun. At Waimea Bay you can view the famous "Jump Rock" which is a large chunk of lava that some swimmers have been known to jump from. In the winter months Waimea Bay is also home to the famous Quiksilver Big Wave Invitational in memory of Eddie Aikau where some of the top professional Surfers in the world compete for the biggest prize in surfing. We then head to the world-famous Banzai Pipeline, filming location for the surfing movie "Blue Crush", where we spend another relaxing hour.

For lunch we head back to the famous turtle town (Tsue's Farm) where our guests can choose from a variety of scrumptious Shrimp Plates, sandwiches and salads.
Here you can try your hand at kayaking or paddle boarding and take a leisurely Cruise of the Anahulu River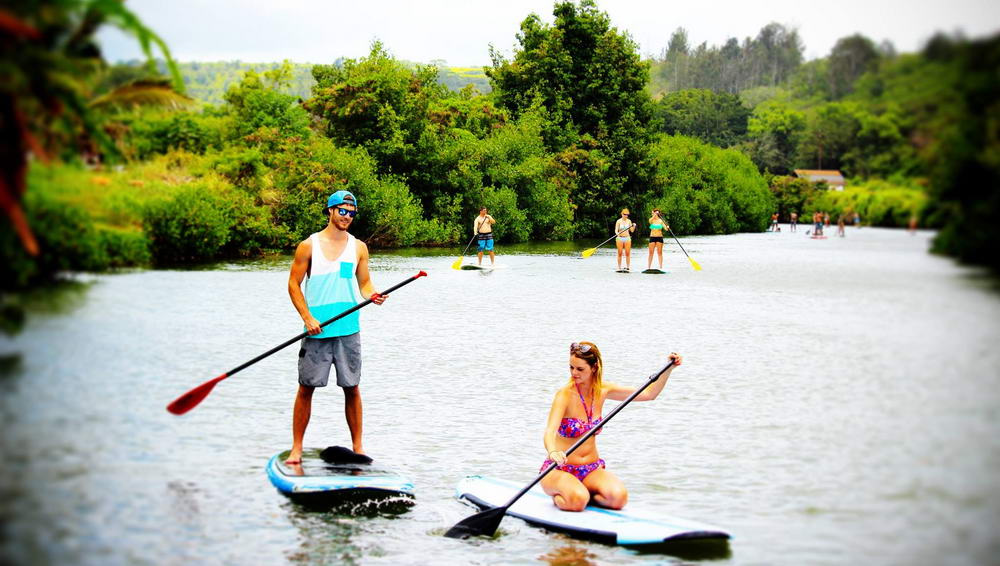 Lunch menu and prices
Garlic and Butter Shrimp $16
Coconut Shrimp $16
Spicy Shrimp $16
Teriyaki Chicken $16
Kalua Pork w/Cabbage $16
Noodles and Veggie Stir Fry $12
Fresh Green Garden Salad $6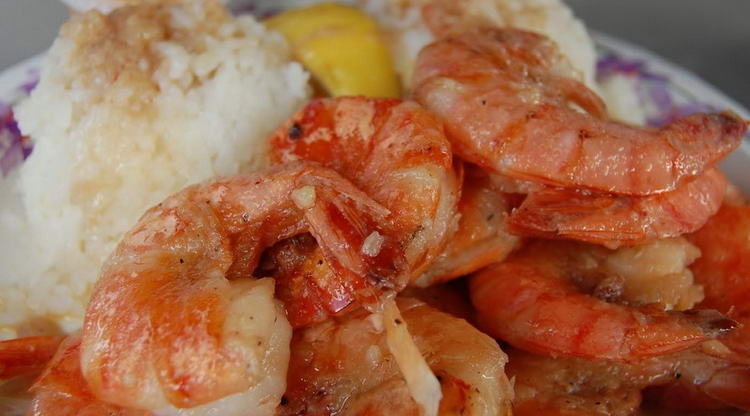 Kids Menu (Keiki)
Tuna Sandwich $4
Peanut Butter and Jelly $3
Chips $1 Drinks $1
After lunch we head back towards Waikiki and stop at the world famous Dole Pineapple Plantation for 30 minutes so that our guests can go inside and it taste the delicious "Dole Whip" pineapple ice cream and walk around the amazing Garden filled with dozens of varieties of pineapple plants and read the history of pineapple and it's growth in Hawaii.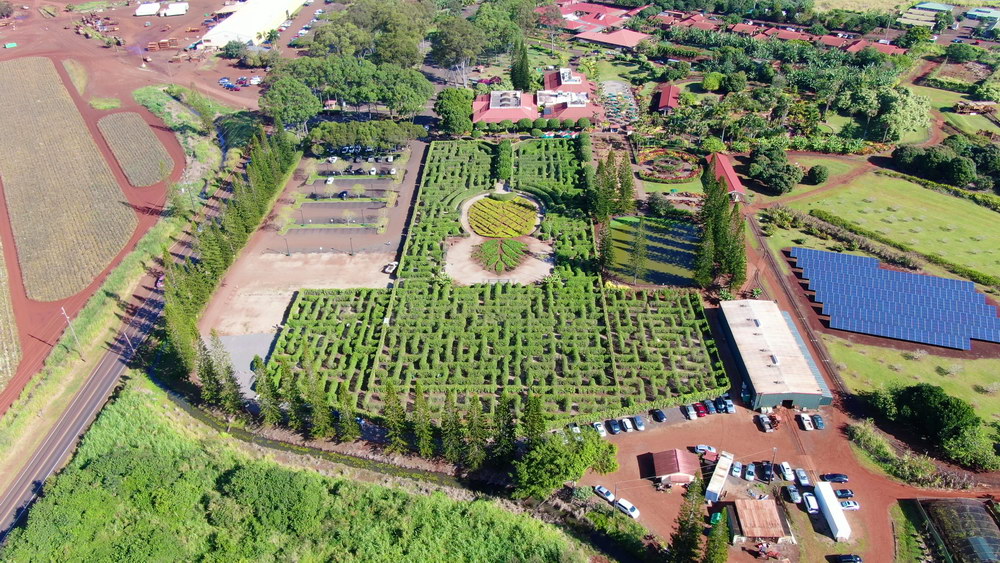 After our stop at the Dole Pineapple Plantation we head back down the center of the island and cross over to the other side via the H3 freeway and view all of the beauty on the backside of the island along the Kailua and Kaneohe towns, as we travel through the small quaint town of Waimanalo, and head to our snorkeling spot at Hanauma Bay State Park.
This is where we have approximately two and a half hours of beautiful afternoon snorkeling before we head back home to Waikiki between 4:30 and 5:30 p.m.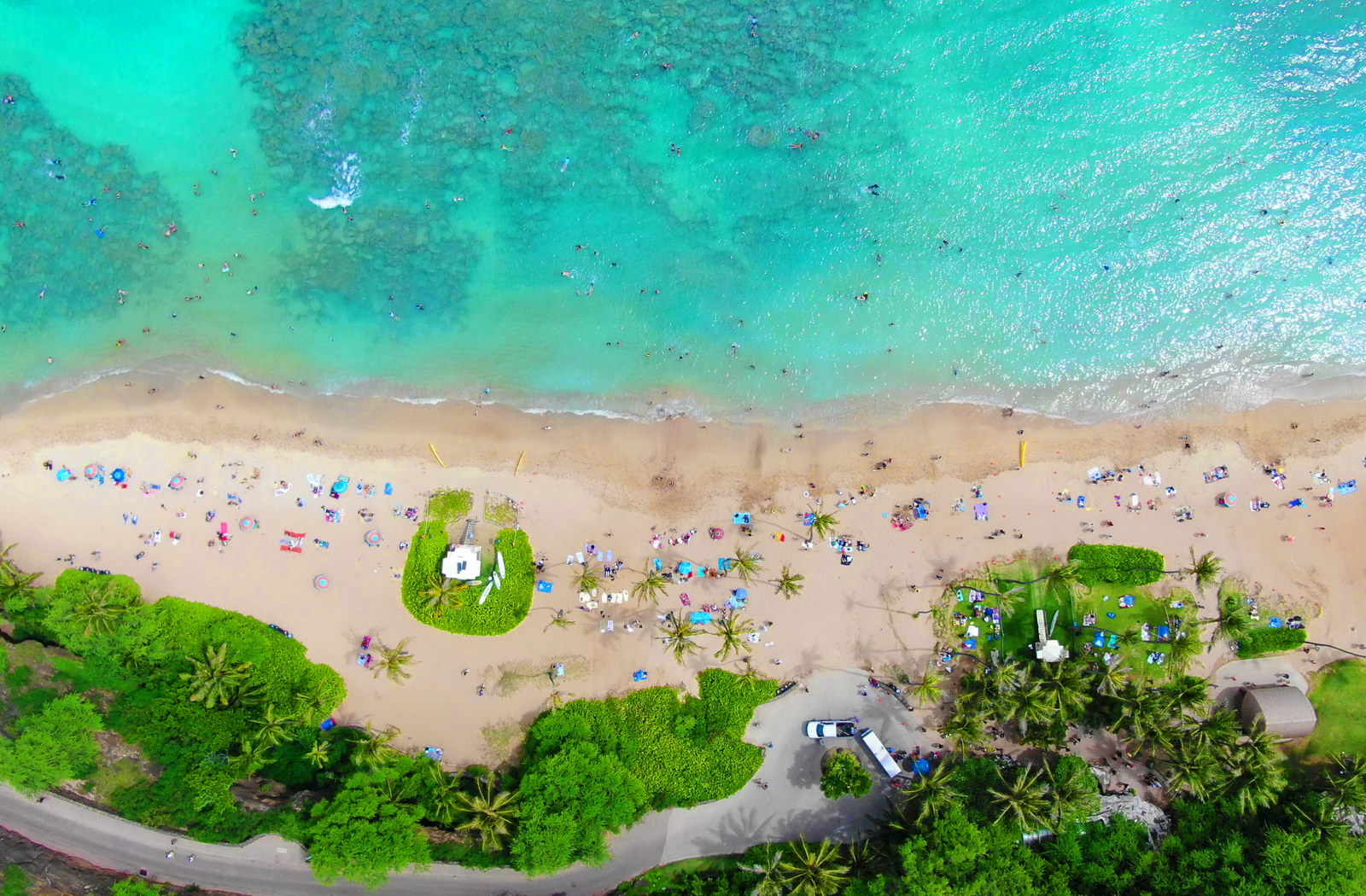 OAHU'S PREMIER SNORKELING SPOT HANAUMA BAY
• All guests must pay the admission fee $7.50
• Access to education center, exhibit area, and the bay
• Admission fee waived for children 12 and under
• Snorkel gear provided (mask, snorkel, and fins)
• All guest must watch a 9 minute safety video
• 90 minutes of swim time
• 45 minutes for entry/presentation/transfer the guests
• 2 hours and 30 minutes minimum time spent at the bay
• Concession stands available for refreshments
• 3 Lifeguards on duty at Hanauma Bay
Waikiki Hotel Pickups
• 7:20 – Ala Moana Hotel
• 7:25 – Ilikai Hotel
• 7:30 – Hilton Hawaiian Village
• 7:30 – Trump International
• 7:35 – La Croix Hotel
• 7:40 – Ross Department Store
• 7:40 – Hilton Garden Inn
• 7:43 – Hyatt Regency
• 7:45 – Alohilani Resort
• 7:47 – Hilton Waikiki Beach
• 7:50 – Waikiki Beach Marriott
• 7:55 – Queen Kapiolani
• 8:00 – New Otani Kaimana Hotel
This whole day tour, covering both the North and the South Shores, has some of the most breathtaking sights and is something you'll want to experience.