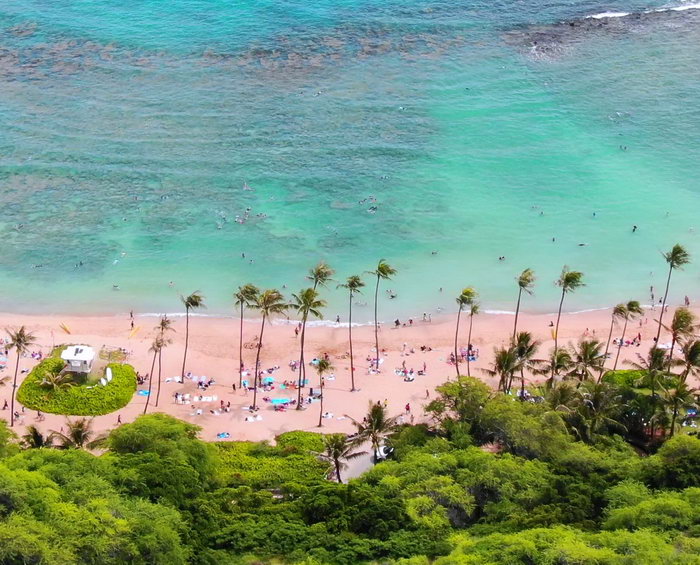 Park Entry Fee – $25.00
Parking lot Fee – $3.00
Kids 12 yrs & under – FREE
Locals with State ID – FREE
Active Military – FREE
Tram Ride – included
Admission to Hanauma Bay
As one of the most popular snorkeling locations on Hawaii, Hanauma Bay prices are very low. If you decide to drive to Hanauma Bay in your own vehicle the parking lot fee is only $3.00, however the parking lot fill up fairly quick.
Once you arrive at Hanauma Bay there is a standard entry fee of $25.00 for each guest. If you live on the island of Oahu and have a valid Hawaii ID card or Hawaii drivers license then there is no charge to enter the park. Also, if you are an active duty military and station in Hawaii then there is no charge if you display you current military ID card.
After you watch the mandatory 9 minute safety video you may walk down the hill to the lower level and start snorkeling. If you need assistance to get down to the beach, there is a tram that is now included with the entry fee.