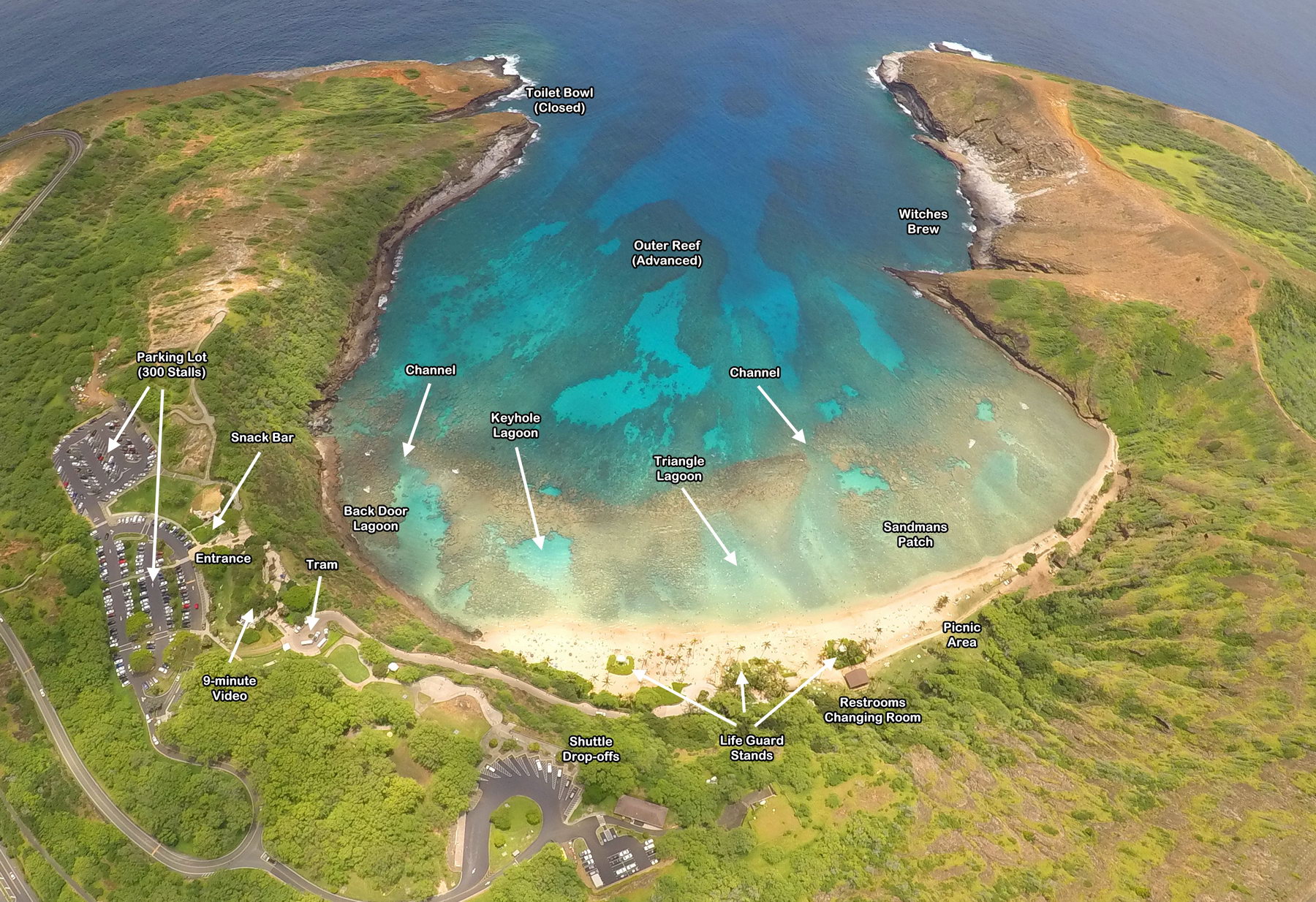 The Hanauma Bay Nature Preserve is a beautiful place to visit, and it's especially amazing if you're a fan of marine life. This nature preserve is home to a stunning coral reef that features over 450 varieties of fish. You can see all sorts of tropical fish, as well as octopus, crabs and eels. If you're lucky, you might even get to see a green sea turtle! One of the best things about this nature preserve is that it has something for everyone. Whether you're a beginner or an experienced snorkeler, you'll be able to find something interesting to see at Hanauma Bay.
Coral Reefs in Hawaii
Hanauma Bay Nature Preserve is home to a wide variety of corals, providing a perfect opportunity to see these beautiful creatures up close. There are over seventy different species of coral at the Preserve, including both hard and soft corals. Hard corals are the type that most people think of when they think of coral reefs. They are composed of calcium carbonate and build up over time to form the massive structures that are so famous. Soft corals, on the other hand, do not have a hard skeleton. Instead, they are composed of flexible tissues that allow them to sway in the currents. Both types of coral are vital to the health of the reef ecosystem and provide homes for a wide variety of marine life. When visiting Hanauma Bay, be sure to take some time to appreciate the different types of coral on display.
Types of Marine life at Hanauma Bay
Hanauma Bay is a snorkeler's paradise, with crystal clear water and an abundance of marine life. Perhaps the most iconic creatures in the bay are the green sea turtles, which can often be seen grazing on the seagrass beds. In addition to turtles, Hanauma Bay is home to a wide variety of tropical fish, including parrotfish, surgeonfish, and triggerfish. The bay is also a popular spot for seeing dolphins and humpback whales. With such a diverse array of marine life, it's no wonder that Hanauma Bay is one of the most popular tourist destinations in Hawaii.
Snorkeling tips for beginners
Hanauma Bay is one of the most popular snorkeling destinations in Hawaii. The bay is home to a variety of tropical fish, as well as green sea turtles. While snorkeling can be a fun and relaxing activity, there are a few things to keep in mind if you're a beginner. First, it's important to wear a life jacket or vest. This will help to keep you buoyant and prevent you from getting tired. Second, be sure to use a mask and snorkel that fit properly. A good fit will help you to breathe easily and avoid water from leaking into your mask. Finally, take your time and move slowly through the water. This will help you to avoid stirring up sediment and making it difficult to see. By following these Safety tips, you're sure to have an enjoyable experience at Hanauma Bay.
How to stay safe while swimming in the ocean
When swimming in the ocean, it is important to take safety precautions to ensure a fun and enjoyable experience. First and foremost, always swim near a lifeguard. Lifeguards are trained professionals who can assist you in case of an emergency. If there are no lifeguards on duty, be sure to swim with a friend so that someone is there to help if needed. Secondly, be aware of your surroundings and avoid swimming near rocks or coral reefs where dangerous marine life may be lurking. Lastly, pay attention to the weather conditions. If the waves are high or the current is strong, it is best to stay out of the water. By following these simple guidelines, you can help ensure a safe and enjoyable experience when swimming in the ocean.