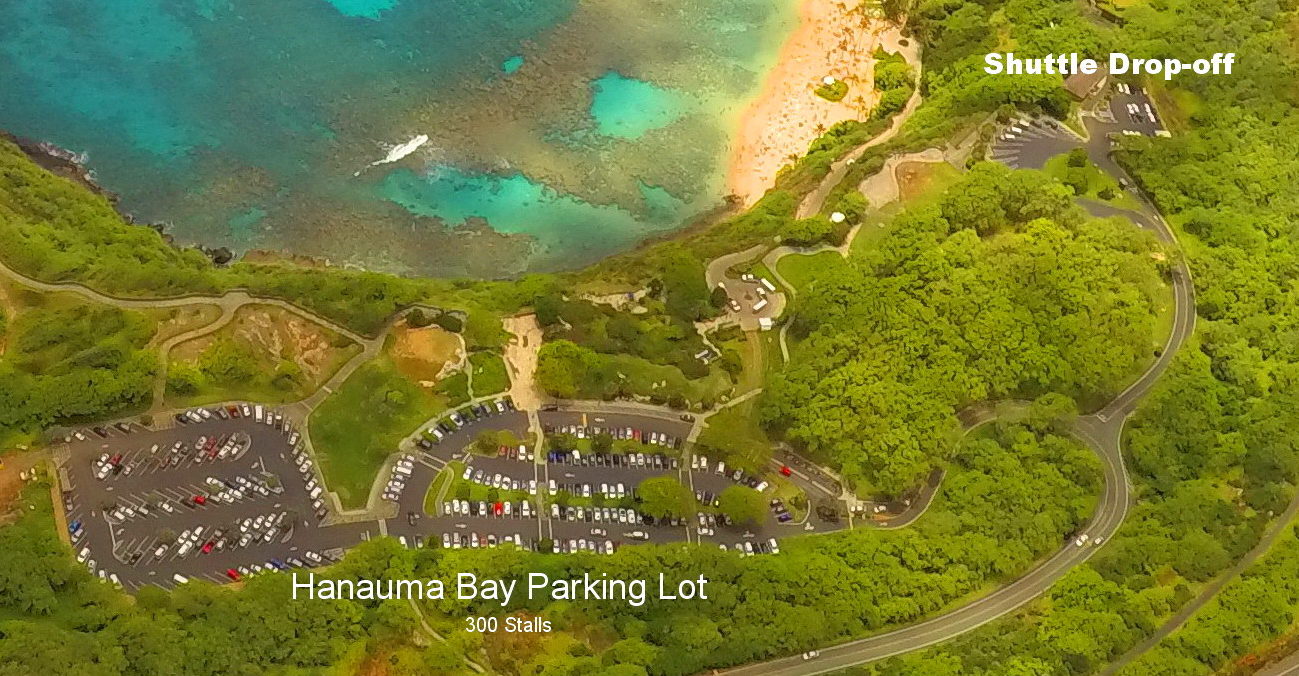 Visiting Hanauma Bay State Park is a popular activity for both locals and tourists alike. Located on the east side of Oahu, the park offers stunning views of the ocean, a variety of marine life to observe, and plenty of activities to enjoy. Unfortunately, the parking lot at Hanauma Bay is relatively small and fills up daily. When filled to capacity, security guards at the top of the hill are notified and no other public vehicles are allowed to enter.
If you drive to Hanauma Bay using your own vehicle then there is a $3.00 parking fee per vehicle. Hawai'i residents can get in for only $1 with their state ID while active military personnel and children 12 years old or younger are admitted free of charge. If you're looking for an alternative way to get to the beach, there is a shuttle service available from Waikiki that will take you directly there for $49 per person (which does NOT include $25 park entry fee).
Once you arrive at Hanauma Bay State Park, you'll find plenty of activities to enjoy such as snorkeling, swimming, hiking trails, and more. The park also offers educational programs throughout the year which provide visitors with an opportunity to learn more about Hawaiian culture and history as well as marine life conservation efforts in the area.
Although it can be difficult to find parking at Hanauma Bay State Park due to its popularity, it's worth it once you get there! With its breathtaking views and abundance of activities available, it's easy to understand why this beach park is so beloved by locals and tourists alike. So if you're planning on visiting Hanauma Bay anytime soon make sure you plan ahead so that you don't miss out on all that this incredible place has to offer!