Our extended snorkeling tour to Hanauma Bay State Park has 4 shuttles that leave Waikiki daily. Includes round-trip Waikiki transportation with Fins, Mask & Snorkel.
There is a short 9 minute video to watch before entering the park.
Summer ONLY (No $7.50 fee) for the 6 am to 9:30 am (3½ hrs)
7:15am to 11:45  /  8:45am to 1:15  /  10:15am to 2:45
Snorkel at Hanauma Bay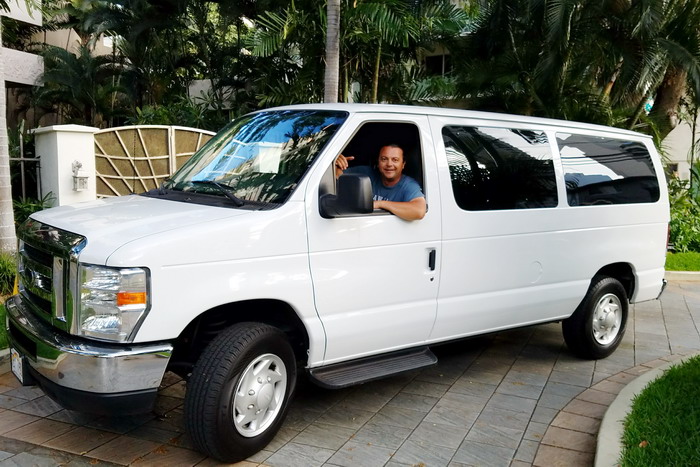 Hanauma Bay Shuttle $25.00

4½ total time from Waikiki pickup to Hanauma Bay pickup
Travel time to Hanauma Bay is 30-40 min – Entry process is 30-45 min
During Summer Months the 8:45 & 10:15 shuttles can have longer lines, with longer wait times to get in and with slightly less snorkeling time.
Note: You're booking a round-trip shuttle from your Waikiki hotel to Hanauma Bay. If you have a vehicle and you want to drive out on your own, no reservation is required.
$7.50 entry fee not included