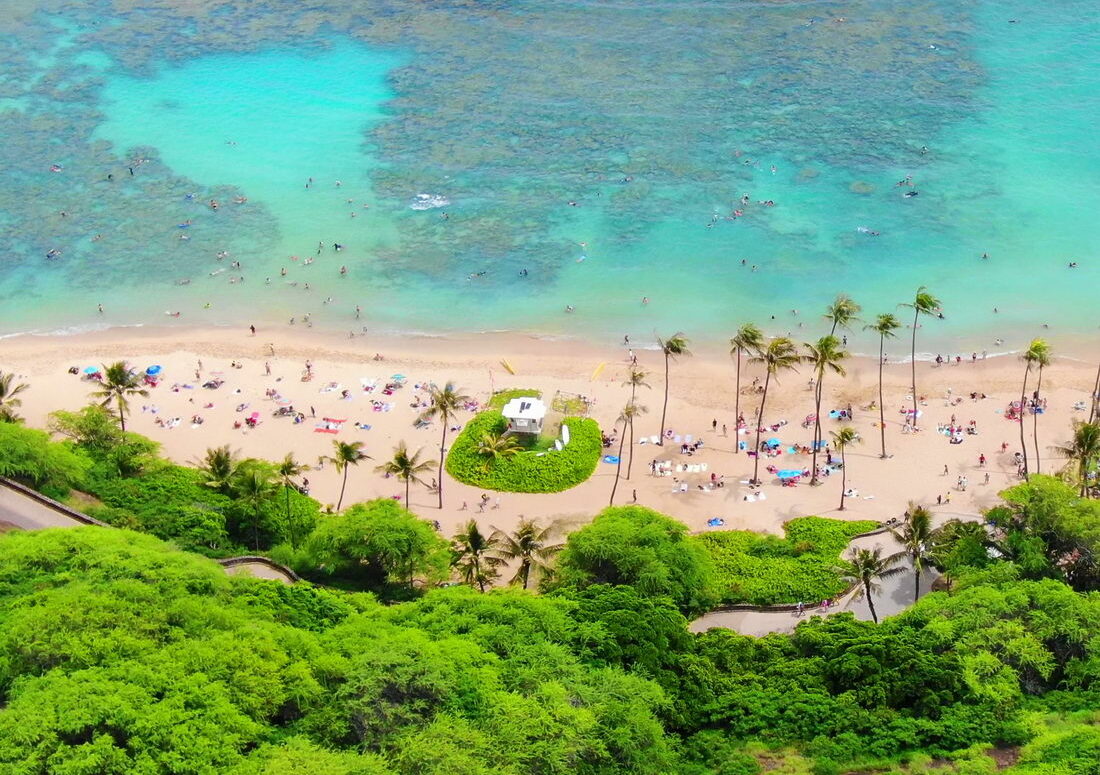 Our extended snorkeling tour to Hanauma Bay has 3 shuttles that pickup from the Waikiki hotels daily. Our shuttles to Hanauma Bay includes round-trip Waikiki transportation along with the use our Fins, Mask & Snorkel. Our shuttles drop off guests in the commercial parking lot and properly fit them with snorkel equipment. We give them basic instructions on how to use the snorkel gear along with some safety tips and show our snorkelers where the best locations at Hanauma Bay to see those amazing Tropical Fish and Green Sea Turtles. Guest then head over to the main entrance and pay the park fee of $7.50 per guest. Guest then walk thru the 8,100 square foot education center when they can learn more about hanauma bay history and types of wild life with the interactive displays. There is a short 9 minute educational video snorkels need to watch before heading down to the lower level of the park and snorkel.
Shuttle pickup times in Waikiki are:
7:15am to 11:45  /  8:45am to 1:15  /  10:15am to 2:45
Snorkel at Hanauma Bay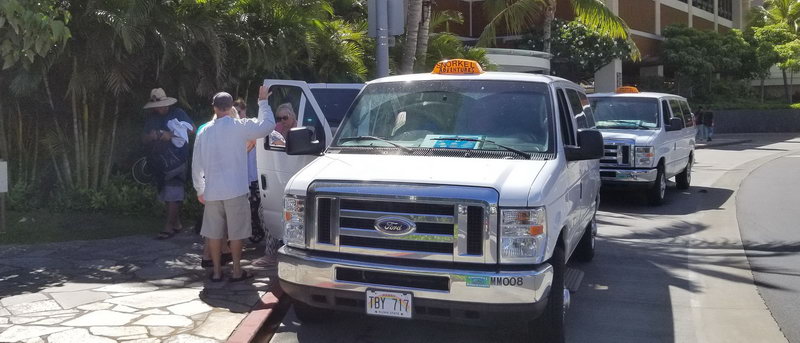 Hanauma Bay Shuttle $25.00

This tour is 4½ hours of total time from Waikiki pickup to Hanauma Bay pickup
Travel time to Hanauma Bay is 30-40 min and the entry process is 30-45 min. Guest can expect 2½ to 3½ hours of beach or snorkel time depending on which shuttle time they take and time of the season
During the busy summer months and Christmas time the 8:45 & 10:15 shuttles can have longer lines with longer wait times to get in and with slightly less snorkeling time.
Note: You're booking a round-trip shuttle from your Waikiki hotel to Hanauma Bay. If you have a vehicle and you want to drive out on your own, no reservation is required.
$7.50 entry fee not included