Hanauma Bay History
Hanauma Bay Nature Preserve was declared a protected marine life conservation area and underwater park in 1967
Formed within a volcanic cone, today Hanauma Bay offers a pristine marine ecosystem after the City and County of Honolulu laid out a plan in 1990 to restore the bay, after years of use from the millions of visitors who visit and love to snorkel Hanauma Bay. Voted Best Beach in the United States in 2016, volunteers have a booth located on the beach level to help visitors learn about conservation of the reef and the types of fish that live there.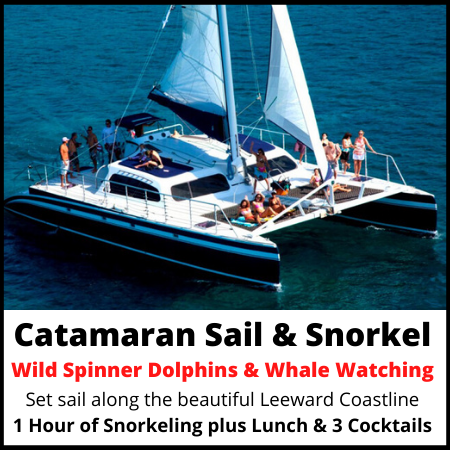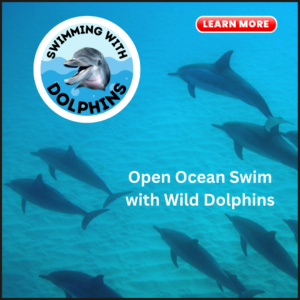 In 2002 a marine education center was opened for visitors and part of the conservation plan requires first-time visitors to watch a 9 minute video before entering the park so they can learn about the marine life, preservation and safety rules for the park. All visitors are required by law to refrain from mistreating the marine animals and from touching or walking on the coral. In the early 2000's the natural spa called "Toilet Bowl" because of the rise and fall of water with the waves, was closed to visitors due safety concerns.
About Hanauma Bay
Hanauma Bay Nature Preserve is a stunning and unique destination located on the southeastern side of Oahu, Hawaii. Formed within a volcanic cone, this pristine marine ecosystem offers visitors an amazing place to snorkel and explore the diverse wildlife that inhabit the area.
The bay is protected by vertical crater walls and a peripheral reef which help keep the water calm and tranquil, making it an ideal spot for swimming, snorkeling, and observing marine life. Visitors can expect to see hundreds of species of fish, coral, and other aquatic creatures while exploring Hanauma Bay Nature Preserve.
Hanauma Bay Pricing
$25.00 entry fee to enter the park
Hanauma Bay is open from 6:45am to 4pm
Hanauma Bay is CLOSED
Mondays & Tuesdays
Tour Companies return
Starting January 2023 Tour Companies are now allowed back into Hanauma Bay Nature Preserve.


Park Entry Fee - $25.00
Parking lot fee - $3.00
Locals with State ID - FREE
Active Military - FREE
12 yrs and under - FREE
Tram ride (down) - Included
Tram ride (up) - Included
Snack Bar & Gift Shop
are now open
Snorkeling & Family Fun
Great Fun for All Ages and Skill Levels


Voted #1 Beach - 2016 by Dr. Beaches



"This is the BEST Snorkeling location in Hawaii." Sally Borgan

Frequently Asked Questions
Getting out to Hanauma Bay
You can drive out on your own & it's only $3.00 to park / $1 for locals • There are only 300 parking stalls
The parking lot fills up early and is guarded by security for your protection.
Do I need to make a reservations??
Reservations are REQUIRED under the new Pilot Program.
Visit the Honolulu Parks & Recreation website for ticket reservations
When is Hanauma Bay Closed and what time does it open?
Hanauma Bay is closed every Monday & Tuesday so that the fish and bay have 2 days of undisturbed rest
Hanauma Bay entrance opens at 6:45am and Closes at 4pm daily / No entry after 2pm
The park is also closed on Christmas Day (25th) and New Years Day (1st)
What are the fees and cost at  Hanauma Bay?
ALL Adults pay $25.00 per person to enter the Hanauma Bay. (Kids 12 & under are FREE)
Active Oahu military and local residents with proper state ID are also FREE
The snack bar located at the upper level area of the park is now OPEN
Tram service between the upper level and the lower level is now FREE & included
Beach wheel chairs are available for free, see the volunteers on the beach at Hanauma Bay.
What do I need to bring with me?
Each person should bring a towel, swimsuit, reef-safe sunscreen, and the park entrance fee of $25.00
You may bring a small personal cooler with snacks or non alcoholic beverages – NO large coolers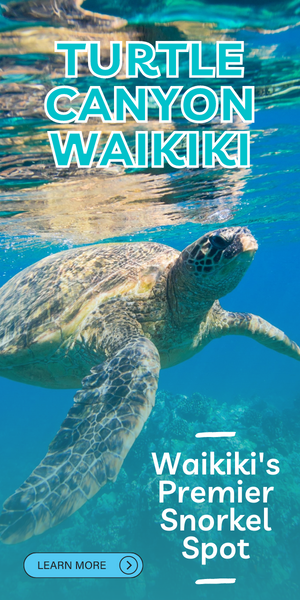 Hanauma Bay
7455 Kalanianaole Hwy
Honolulu, Hawaii
From Waikiki take H1 Freeway until it becomes Kalanianaole Highway then continue for approximately 10 miles.
The entrance to Hanauma Bay is located on the right at the top of the hill just past the city of Hawaii Kai.