Guests are encouraged to bring their own snorkel equipment or rent snorkel gear and bring it with you to Hanauma Bay.
There is a convenient snorkel rental store about 1/2 a mile from Hanauma Bay.
Guest should book and reserve your gear for a early morning pickup
Arrive EARLY (6:45 – 7:15am) before all tickets are SOLD OUT

Standard Snorkel Set – $17.95
Includes Mask, Fins & Snorkel

Also available are:
umbrellas, beach chairs, life vests, wetsuits & cameras that will make your visit an amazing memory
If you choose to reserve your snorkel equipment, the convenient rental store is ½ mile from Hanauma Bay. Guest should obtain their tickets to the mandatory 9 minute safety orientation video which has a viewing time on the ticket. The park runs the video every 15 minutes which allows 30 guests per showing and 120 guests per hour. The new policy allows only 720 guests per day.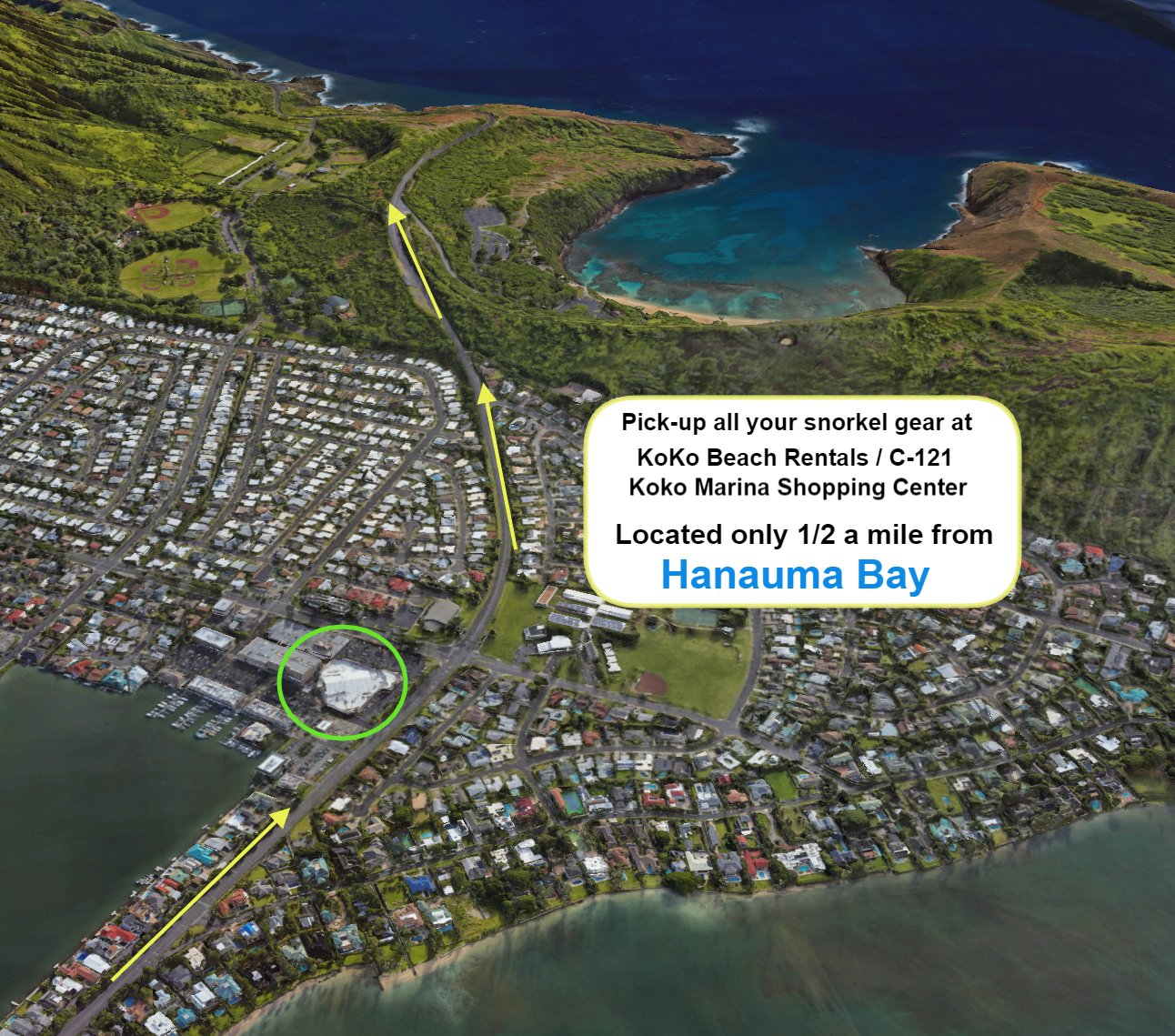 Hanauma Bay Information
Only 720 guests will be allowed per day / 120 per hour
Snack Bar & Gift Shop will remain closed at this time
New entry price of $12.00 / 12 and under are FREE
Hanauma Bay is now closed on Monday & Tuesday